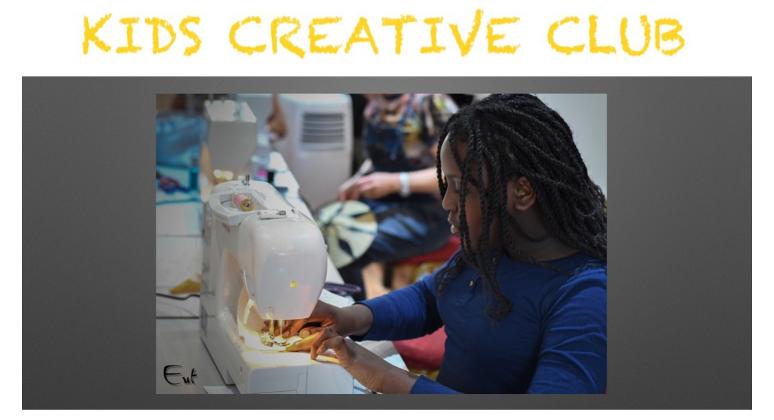 KIDS CREATIVE CLUB
From age 7-16
Our children workshops in Barking, East London uses project-based method of learning. Children will be taught valuable techniques involved in various age-old arts while also incorporating modern twist to the learning process.
Our classes help in developing children's confidence and team-working skills. We also encourage children to express their ideas and opinions, creating a real sense of ownership over the whole process.
See below some of the themeswe offer:
Millinery (Hat Making) Classes
Sewing Classes
Textile Art Classes
Jewellery Making Classes
Cosmetics Making Classes
Soaps & Cream Making Classes
Balloon Artistry Classes
Our 2hr weekly evening workshops run over a 6-week period (term time only excluding half-term holiday weeks) between 6pm-8pm.
Each 6-week slot focuses on different creative techniques thereby allowing building blocks to be laid in a progressive manner and continuous learning guaranteed.
In a safe child-friendly home-studio environment, kids learn important destiny moulding skills while also catching fun.
We provide snacks and drinks for the kids while with us.
All our tutors are DBS checked.
Our prices: 6-week block @£90 per child
Tuesday 6pm-8pm
Please allow extra £20 for workshop materials
Do contact us to check availability and book your child in.