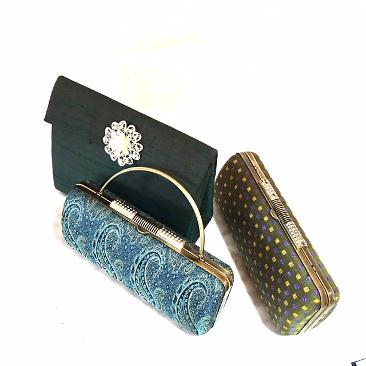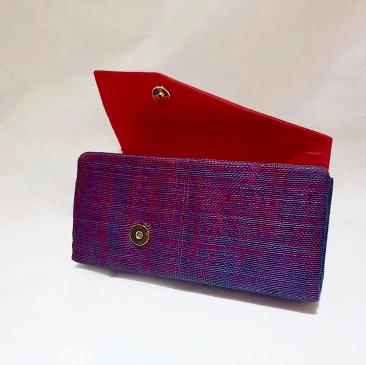 Two Structured Fabric Clutch Bags; 2-Day Bag Making Workshop with Peculiar Treasure
Date: Fri 10th - Sat 11th October 2020
Join us in this amazing workshop and make 2 structured clutch bags over a two-day period...INCLUDING WORKING WITH SINAMAY AS A BAG FABRIC!
This workshop teaches the all-important Bag Design skill before we move on to the Bag Making aspect of the workshop.
The tutor will also demonstrate how to embellish students designs and students get the chance to practise this skill in class.
All materials provided but you could bring your fabrics if you so desired.
Full course meal and drinks will be provided.
The workshop runs from 10am - 6pm daily at our London Docklands teaching venue.
Knowledge Dock, 4-6 University Way, Royal Docks, London E16 2RD)
Nearest train station: Cyprus DLR Station
Workshop cost is £325 per person per person and this can be split into 2 instalment payments of £150 and £175
This is one of our very popular class and classes tend to fill up quicklyso do not delay in signing up if you desire to be at the workshop.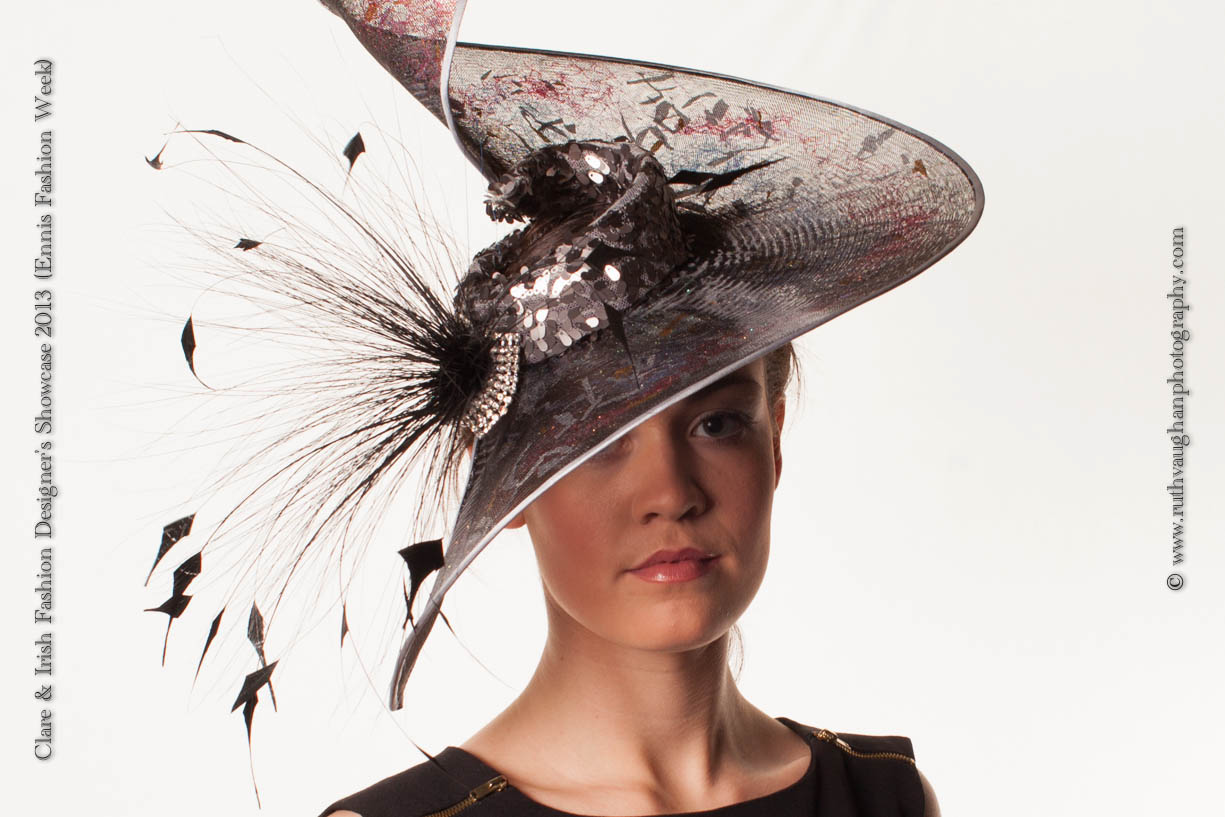 Crinolation Masterclass with Lina Stein (as part of a 2 day Masterclass)
Have you said to yourself," I would love to make a feminine looking brim using Crinoline as the main fabric", but feel it is too limp, dull, old fashioned and simply not exciting.....?

Then let Lina Stein share with you her special technique she calls
" The Animation of Crinoline-Crin-o-lation!"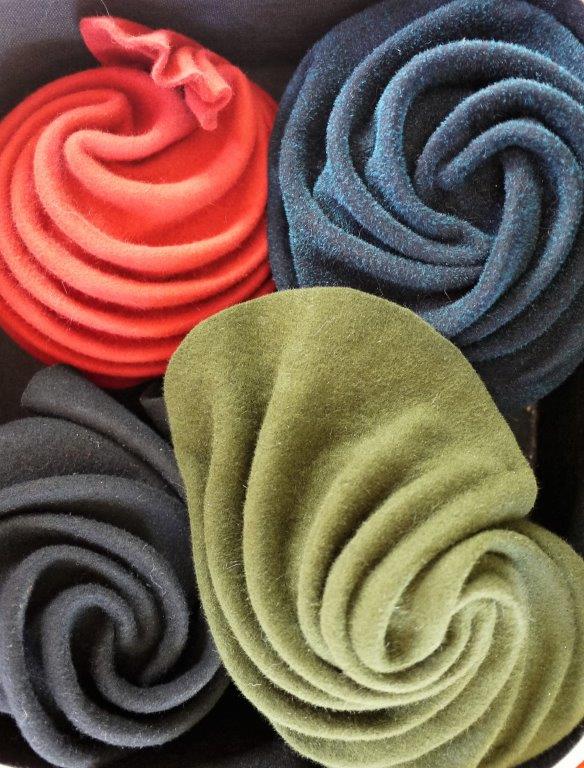 Sculpted Felt Masterclass with Lina Stein (as part of a 2 day Masterclass)
This the perfect opportunity to learn more about working with Millinery felt ans all its hidden possibilities
Simultaneously combining techniques such as blocking and the refined art of "Hand Molding",
Attendees will dive into the world of soft ,steamy and voluptuous Felt and create a timeless swirled Beret hat which will be finished with a satin lining ,so good you could eat !!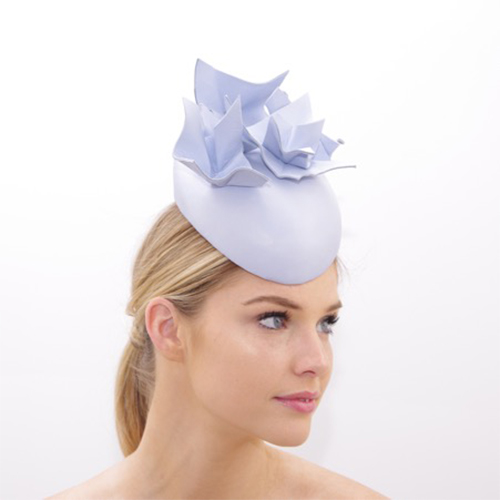 Beginners Thermoplastics Masterclass with Carole Maher
These new high tech thermo plastic materials will revolutionise and change the way we create millinery. Your design skills will be in overdrive.
We will focus on the best 7 new materials, and will explore their extraordinary qualities and benefits.
Learn how to block crowns, brims and make trim. Its quick and easy to use, its light and self adhesive, no wire, stiffener or drying time needed and the form holds its shape well.
It can be sewn by hand or on a machine, painted, covered, cut with scissors and is versatile. Using traditional millinery materials with thermoplastics creates fantastic headwear that not only looks the part but has many qualities over regular millinery such as being light weight, strong and durable.
The opportunities are endless, thermoplastics lend themselves well to all forms of millinery from top hats to sculptural light weight headpieces as well as traditional crown & brim hats. They are also fantastic for theatrical millinery and props.
There is a thermoplastic for all applications so choosing the right one is critical. Thermoplastics can increase your design creativity, reduce time and materials and increase profit.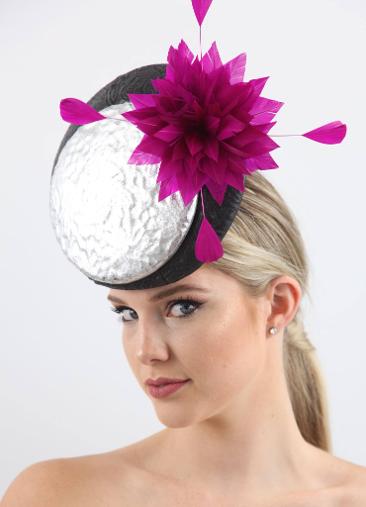 Advanced Thermoplastics and Leather Masterclass with Carole Maher
Create the smoothest, lightest, most durable and quickest leather blocked hat ever, using thermoplastics and leather.
This workshop is designed to take you to the next level and help you create fantastic hats and headpieces with the quality and professional finish your clients want.
You will create a small hat and trim it in this workshop as well as a free form headpiece and/or experiment with and finish extra trims for your inventory.
Carole will introduce you to her exclusive new thermoplastic designed for millinery – HatBondCM. You will make flowers, bows and extra trim using this new material.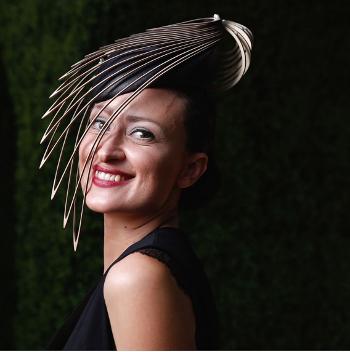 The Art of Laser Cut Materials - 2 Day Masterclass with Carole Maher
Join Carole Maher as she teaches this technique that won her headpiece design 2nd position in the just concluded Australian racing season's Fashion On The Field!
Laser cutting and etching have enabled milliners to use otherwise unsuitable materials for millinery such as ply wood, some plastics, stiff leather, card and perspex acrylic.
It has also enhanced other millinery materials such as leather, felt, acrylic sheet and new tech textiles. In this workshop you will learn how to create headpieces and trim using laser cut materials.
This course is suitable for all skills level