YOUR CREATIVE TUTORS
We feel blessed to have the agreement of these well respected and brilliant International Tutors to visit with us and share their knowledge with our workshops attendees.
We love making top-class Creative Workshops available to creative souls!
Do enjoy reading through their profile.
Vlad Straticiuc
is a well established and sought after International Millinery Tutor.
He is based in Spain and his other passion is floristry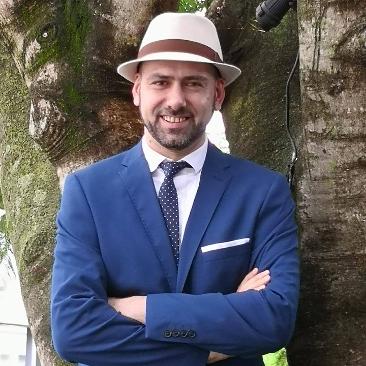 Dawn Edwards is a felt artist and tutor based in Plainwell, Michigan USA. She sells her work under the label 'Felt So Right' and teaches extensively within the USA and internationally. Her felt art has appeared in numerous exhibitions, shows, magazines and books, including Ellen Bakker's book Worldwide Colours of Felt, several issues of the Australian 'FELT' Magazine, the International Feltmakers Association Felt Mattersjournal, the HGA journal Shuttle, Spindle & Dyepot, the Russian magazine 'Felt Fashion', and most recently her 'Blue Coral' felt hat was chosen to appear in the summer 2019 Fiber Art Now Felt: Fiber Transformed.
Dawn is the co-coordinator of the not-for-profit group, 'Felt United', which currently has over 7,000 members, with the goal of uniting feltmakers from all around the world
Dawn's website: http://www.feltsoright.com

Award Winning Designer, Lyze Bamigbola, with background degrees and diplomas in Social Sciences, went on to study at the prestigious Kensington & Chelsea College and thereafter had her work experience with acclaimed British Master Milliner 'Siggi'! She also gained tutelage from a few of the best in the industry.
Her Innovative Designs Quickly Gathered Critical Acclaim And Several Awards Including The Worshipful Feltmakers Awards, 2001 In The Design Catergory. She Uses A True Artisan Approach To Detail Design and Function.
Lyze works from her South London studio in United Kingdom where she creates bespoke headwear through personal consultations with her clients.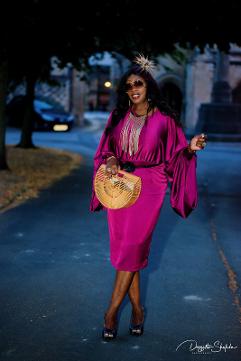 Originally, from Australia, Milliner Lina Stein has been based in Westport, Ireland.
For more than twenty-five years, she has been creating amazing hats and is recognized as a leading light in the international world of Millinery. Through the flamboyant and extravagant creations, her presence signals an explosive dynamic that is diverse and exposes her to new experiences, people and places.
Living on the western periphery of Europe has also been a major source of inspiration, which has led Lina to develop new and varied methods of working with traditional and modern materials.
In 2007, she decided that the time was right to open the door on the world of Hat Making and share her knowledge about the traditional art of Millinery with "hat-enthusiasts" from the world over.
Through the innovative Workshops that take place in her "bijou" studio just outside Westport, she has inspired countless novice Milliners from both Ireland and abroad to take up the thimble, needle & thread and to try their hand at something new, exciting and inspirational whilst enjoying every moment.
Her Masterclasses and Millinery Summer Schools encourage the participants to open their minds, collaborate, connect, and create Millinery magic. The most innovative teaching methods take elements of the everyday and banal and turn them into the most beautiful of creations. Lina Stein's successful teaching techniques, give her students the confidence to set up small enterprises, participate in International Millinery Competitions or simply strut their stuff at the races.
Lina has taken her Millinery skills around the world including Australia, USA, Germany, Spain.
She has worked with leading hat making connections from around the globe and established Ireland's premiere millinery educational event.
Lina's designs can be viewed at www.linasteinmillinery.com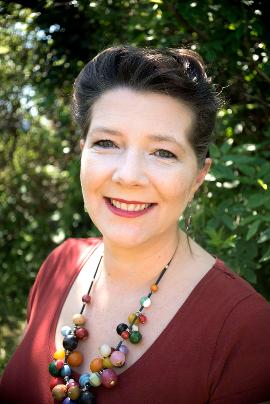 Carole Maher started her millinery training in England with Rose Cory and at the London College of Fashion before graduating from Sydney Institute of Fashion Technology as a qualified Couture Milliner.
She has pioneered the global introduction, research, development and distribution of thermoplastics in millinery and the fashion industry and is very passionate about innovation and development in millinery.
Carole currently teaches workshops and lectures around the world and is a regular Guest Tutor at The Creative Workshops, London.
Carole is visiting lecturer and tutor at The Royal College of Art, London. She also delivers millinery workshops at Kensington and Chelsea College of Fashion and masterclass workshops in Ireland, Scotland,France, Spain, AustralAsia and America, as well as in her own studio in Grose Vale, New South Wales, Australia.