BELOW IS THE FULL COURSE DETAILS
THE BOOKING LINK ON THIS PAGE TAKES YOU TO OUR ONLINE SHOP WHERE YOU CAN SELECT AN APPROPRIATE PAYMENT AMOUNT YOU WISH TO MAKE (deposit, full course or balance amount)
ONCE PAYMENT IS MADE, YOU WILL RECEIVE AN AUTOMATED EMAIL CONFIRMING OUR RECEIPT OF FUNDS (PLS CHECK YOUR JUNK BOX).
WE WILL BE IN TOUCH JUST BEFORE THE EVENT TO RECONFIRM WORKSHOP DETAILS TO YOU. ALL WORKSHOP MATERIALS ARE INCLUDED IN THE COST SO DO NOT EXPECT A MATERIAL LIST JUST COME WITH YOUR SEWING KIT.
DO REMEMBER TO DROP US AN EMAIL AT info@thecreativeworkshops.com IF YOU HAVE ANY PARTICULAR COURSE ENQUIRY. WE WOULD BE HAPPY TO HELP. Thank you!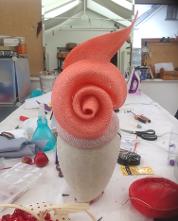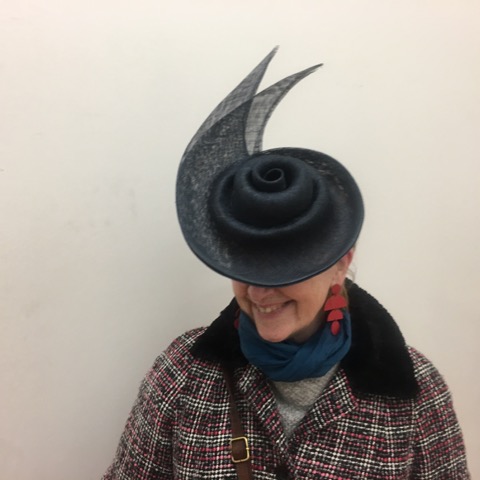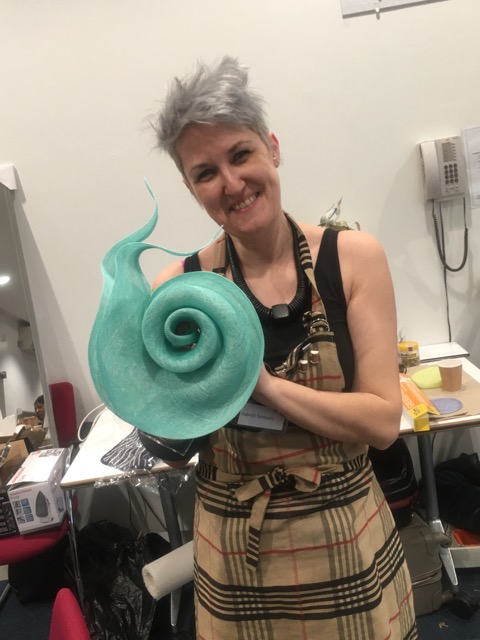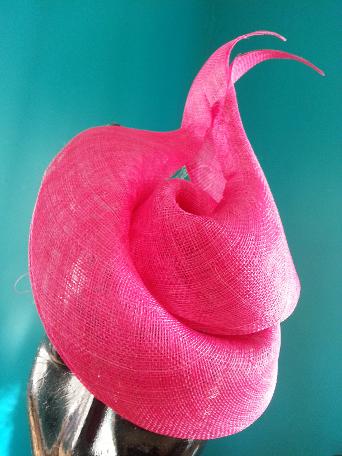 Biased, Swirled and Freeform Sinamation Masterclass with Lina Stein - 1 Day on:
DATE: SAT 10TH OCT 2020
TIME: 10AM -6PM
OR
DATE: MON 12TH OCT 2020
TIME: 10AM -6PM
Get creative with Sinamay and learn all about headwear of beautiful organic lines, free-form curved shapes whilst at the same time keep a fashionable and sharp angle!
This is a perfect technique for beginners to get acquainted with this great material as well as those advanced milliners who'd like to breathe some inspiring fresh air into their Sinamay creations.
Lina Stein will demonstrate the unique yet simple process involved in achieving this "bias-perfection" This will be used in making your hat as well as creating trimmings for future headwear.
Attendees will create a hat of pure femininity
This class is ideal for Beginner Hat Makers, Intermediate Hat Makers, Advanced Hat Makers,Hat Wearers, Hat Buyers and all Adult
Focus will be on
Making a simple sturdy sinamay base without a block
The principle of working materials on the bias ( measuring and cutting)and the importance of weave and direction!
. Attendees will learn how to work with bias sinamay and make a foundation-disk that has infinite possibilities once hand formed.
Under Lina's guidance
Students then learn about creating a 3-dimensional shape by curving and moulding of this material using the iron as the only tool..
They also learn to make "windswept" trimmings,spikes and twiddles to embellish their hat with.
Lina will guide student through the finishing and assembly of this headpiece, including attachment of hat elastic and trimmings such as Crinoline, beads, feathers, or just keeping things simple!
All pieces are finished with elastic, band or comb then lined to a professional standard
Workshop materials will be provided
With an initial £120 non-refundable deposit, you can secure your space on this £235 one day of Masterclass teaching!
Remember:
Instalment payment options available
Workshop materials will be provided just come with your sewing kit
Full lunch provided
Tea, coffee and snacks served throughout the day
A lovely learning environment
Date: Sat 10/10/2020 or Mon 12/10/2020
Class Time: 10am-6pm daily
Course Price: £235
Workshop Venue:
Knowledge Dock, 4-6 University Way, Royal Docks, London E16 2RD)
Booking Details:
Booking can be taken via the following:
This website's Online Shop - This is the PREFFERED AND EASIEST method!
Phone: +447985615951
Email: info@thecreativeworkshops.com
This website's Contact Page
Lina Stein has over 25yrs millinery experience and is a well established Milliner and International Millinery Tutor. She is based in Ireland where she hosts the well known Masterclasses and Summer Millinery Conventions